Testimonials
Hi Alan,
I just wanted to touch base with some of our successes for the March issue. We were able to sign 9 new advertisers for the March issue and a 10th one who will be starting in our April issue. In addition we had 3 win backs. This resulted in exceeding our March budget in both book size (an additional 4 pages) and revenue. This was the largest book size and revenue for the Raleigh market to date. I credit this success to the new sales strategies we have learned, referrals and the Raleigh Home Show. I am especially pleased with these results because we were faced with many challenges and distractions during the course of this sales cycle. We had inclement weather including an ice storm and 2 snow storms over a 2 week period that shut our town down and kept schools closed for 2 weeks. We had a home show, which was both a help and a distraction. Tim O'Brien visited our market for a week following the home show to work with us on DALs, Michael was out sick and I was interviewing OM candidates.
In addition to our sales success, we were able to diffuse a situation with one advertiser who requested a meeting to discuss a lower rate, by using the techniques you have taught us. We were also able to sign a deal where a client had requested a significant discount, much lower than we were willing to accept, at a rate we offered as a counter offer by using those same techniques. We were able to overcome a stall by a prospect we were meeting with on our ad deadline day by using our stalls and objections techniques and sign the deal at that same appointment. These are success stories because we were equipped with the tools we needed in these individual cases and because you spent time coaching us on how to deal with some of these specific clients. We took your advice and it worked!
There's more I'm probably forgetting but these are some highlights from our month. Thanks for your help, encouragement and continued coaching and support!
All the best,
Beverly Lee
Publisher – TheHomeMag
My work with Al Chazen has been invaluable to me and to my colleagues at TheHomeMag. I have been in sales for many years, and never had anyone that has been able to show me a completely new concept- and the psychology behind it, to make such a monumental mind shift in the sales process. I truly have changed my entire self-perception from being a "sales person" to being a consultant who helps businesses improve their revenue and profit.
His training has helped me successfully learn how to qualify clients, (and as importantly, disqualify clients) how to overcome stalls and objections that I'm really hearing from my clients and how to close the sale, and get the referrals needed to build my book of business.
As someone who has been thru extensive training with some of the largest, most respected companies in the U.S. i.e. American Express, UPS and AT&T, I have never had anyone that has been able to provide the knowledge, support, and training that Al Chazen has been able to do. His services are second to none. I will use his sales process from this day forward, as it is proven and works.
Best regards,
Darden Kelly
Sales Representative
Hi Alan,
I want to truly thank you for your knowledge. I have gotten so much out of the sales training and am eager to learn more every week as it is truly paying off for me out in the field.
The qualifying process could not be better. It is amazing how much more of a consultant I have become with the businesses that I sit down with, and frankly feel like I would be doing them a disservice if I didn't do it exactly as scripted. Now that I have it down, I could never even present to a potential client without going through the process. It does a great job of helping them think of their business in a different way, and sets up our strengths perfectly.
Each step of the training has been equally valuable and just want you to know how much you are appreciated. I have never had sales training that has had such an impact at the team level. We discuss the successes and role play with each other in every weekly sales meeting now and it just naturally happens.
You are truly awesome Alan!
Sincerely,
Marc Magette
Sales Representative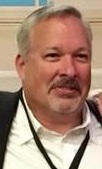 Hey Alan just wanted to let you know this sales approach does work. I was somewhat hesitant at first in believing this style and approach would work. A lot of us are set in our ways of selling a certain way, me included. Since we came back from the holiday break I have been seeing a return on this approach of selling. January is always a challenging issue for us here in Raleigh. Using the techniques you have been teaching us has started to pay off for me personally. Working smarter reaching out to A+ People/decision makers has helped. Referrals for me has helped my new business tremendously. In the past 3 weeks I have signed 5 new Clients not renewals and a sixth one will be signed by Monday. That is in the month of January which is one of our slowest months. Our January issue hit the homes last week and I ended up having my best January issue ever. I also have two more A+ referrals that I am meeting with next week. My goal is to build my book revenue up this year and make more money. With your help I whole heartedly believe I will achieve my goals in 2015. Thanks for helping me to start achieving my goals. With more practice I know I will continue to get better at this sales approach. Thanks again for all your help Alan.
Thanks Michael
Michael Andrews
Sales Representative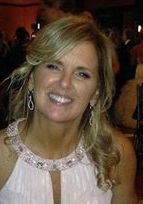 Just wanted to take a few minutes to thank you for all your help over the past several months in perfecting the sales techniques you have taught us. As sales folks we can get caught up in our own way but we too must often take a step back to listen and learn. Your warm and helpful way makes it easy to adapt to perfecting these lessons too! I find that after our one on one sessions, I am eager to put it to work. I am particularly fond of the qualifying portion simply because it is the direct answer for a simple and smooth close. It has helped me with my clients to an open, honest and informative conversation about their business and they appreciate in turn my professionalism and genuine concern for their success. This in itself captures the whole reason why I am there in the first place- To help increase revenue & profit! The Sale!
Thanks again and I look forward to our next session!
Pamela Muller
Publisher – TheHomeMag
To whom it may concern:
My name is Alan Ahlfeldt. I am a registered psychologist and work in the corporate arena as well as in private practice.
I have had five interactions with Alan Chazen where he has coached me through some challenging situations in my life to good effect.
Some of the techniques which Alan imparted, I have been able to include in my therapeutic interventions with corporate and private clients over the last four years.
Alan has a unique understanding of human behavior. It is different to what is taught at universities and very logical with a practical, outcomes based approach.
This approach frees individuals to break through past barriers, which have prevented their progress.
His training methods are revolutionary and I believe he has made a breakthrough in the human behavioural sciences domain.
His ability to question clients is unique and gets to the core of past human failure, with the intention of building self-image.
He unlocks the reasons for apathy in individuals, helps them discover their core driver, which in of itself is motivating and then provides the tools to overcome the lack of belief, faith, self-confidence and self-image inhibiting them.
Even as a psychologist, Alan has helped me better understand what limits and drives individuals, and myself.
I haven't seen or heard of anyone else with a similar understanding and the results oriented outcome he works toward; and I constantly research the subject.
His methods are different and they work.
When it comes to getting people to be productive, few have the skills to compare and I would recommend Alan to anyone requiring better results in any area of their lives, including their personal relationships, and marriage. The areas he is particularly strong in are:
Understanding human behaviour
Personal planning
Human capacity building
Effective questioning to discover the core driver
Helping individuals develop belief, faith, self‐confidence and self‐image
Alan is highly skilled as well as professional, and he would be an asset to individuals and companies around the world.
Sincerely,
Alan Ahlfeldt
Registered Psychologist: PS0096113
To Whom It May Concern,
TheHomeMag retained Alan Chazen to coach our executive team. I have been through many executive coaching sessions in my career as a financial executive and none of them has impacted me the way that Alan's course has impacted me. Alan takes a very unique approach that I have not seen anywhere before. He has changed my life for the rest of my life for the better! A core principle he teaches is to look at yourself whenever you start to get frustrated. This sounds simple enough, much harder to embrace and practice. Alan's methods and teachings have allowed me to reduce the amount of times I get frustrated in my life and this has improved my relationships with everyone I come in contact with. The result has been that I have seen much more success in my life now, both at work, and at home. It has especially improved my relationship with my teenage son.
Kirk Czahor
CFO – TheHomeMag
To Whom It May Concern:
I have been working with Alan for over 10 years and he has added immense value to my life. Alan is quiet and unassuming but because of this is a great man who is able to listen, observe and then offer solutions which were customized for me.
When I met Alan I had 4 restaurants. With his help I built that small group into a franchise and a major brand in South Africa. Spur Group one of the largest restaurant chains in South Africa bought 60% of my business and eventually bought me out. I had developed the brand to 34 locations in South Africa. "John Dory's Fish and Grill" from humble beginnings is one of South Africa's leading brands today.
I am a passionate individual and this can be challenging both at home and at work. I expect the same high standards from others. With Alan's help I was able to temper my natural responses which helped foster better relationships at home and at work. Alan counselled with me on a regular basis to deal more effectively with my partners. Because of my volatile nature I could have jeopardized my relationship with them. Alan's coaching was invaluable in keeping me focused, committed and sticking it out long enough to get a bigger pay day when I finally sold out.
Alan's "My Ideal Lifestyle Program" helped me establish where I stand, where I want to go and how to get there. His unique planning methods helped me to not only achieve results; they helped me to develop a greater belief in myself, a greater faith in my abilities, more self-confidence and a better self-image. All of the former helped me to improve my relationships with my family and colleagues. Situations that could have become acrimonious, especially when dealing with the corporate world after being an entrepreneur, became harmonious instead.
Alan has the ability to set people up for success. He has become affectionately known to my friend and I as "The Guru." I have yet to meet anyone else with his insight into human nature and his knack of helping people discover what makes them tick. His methods are life changing and I feel fortunate to have him as a coach. I would recommend him to anyone who wanted to substantially raise the bar in their business, on the sports field or their personal lives.
Sincerely,
Stamatis Kapsimalis
Entrepreneur